Discover
More on Hermanus
Hermanus is much, much more than whales…
Vineyards, beaches, nature reserves, hiking, angling, surfing, kite surfing, nightlife, penguins, shark cage diving, cycling, diving, quad bikes, birding, 4×4 routes, kayaking, golf, paragliding…
Hermanus Activities
Hermanus was originally a fishing village .
It is situated on the coast and is sandwiched between the ocean (Walker bay) and the mountains. Consequently it has had to spread along the coast but this was stopped in the East by a lagoon which is protected and is now spreading West. Eventually this will also be stopped by another huge lagoon which is also protected.
Hermanus has over 50 restaurants offering a range of foods incl. fine dining, sea foods, steak house and franchises. Some are on the seafront and some hidden away so ask for directions. Most are good, but ask your host for recommendations. Line fish is like catch of the day and is fresh. If the weather is bad for several days there will be none as the boats can't go out. It is well advisable to prebook in season unless you intend eating at one of the franchises (also good food) where you often cannot book. Most restaurants allow you to take your own wine and pay corkage, to our knowledge all sell liquor so you don't have to take.
There is enough to satisfy everyone from extreme Activities to just lazing in the sun on the beach.
The Southern Right whales visit from June to the end of November. They can laze about 5 m off the cliffs and are often missed by people looking out to sea. Whales can be spotted from the cliff paths, in town by the waterfront, your room or patio at On the Cliff guest house, whale watching boats which leave from the new harbor about 3 times a day.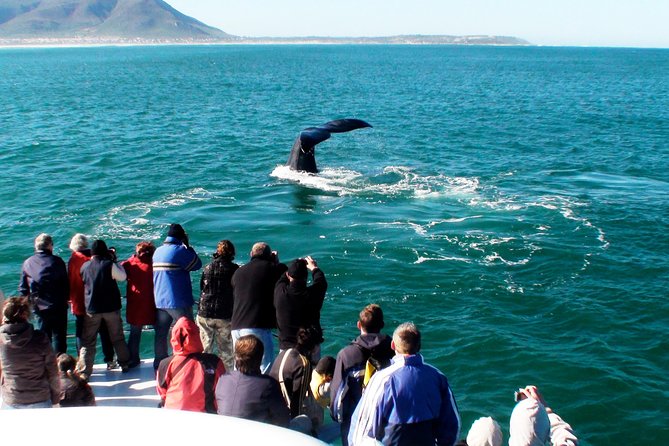 Whale Watching
In season we count over 150 whales in our bay, known as the Whale coast.
The Southern right whale visits us from the end of May to the end of November every year. Whales continue to be seen until early January but in far fewer numbers.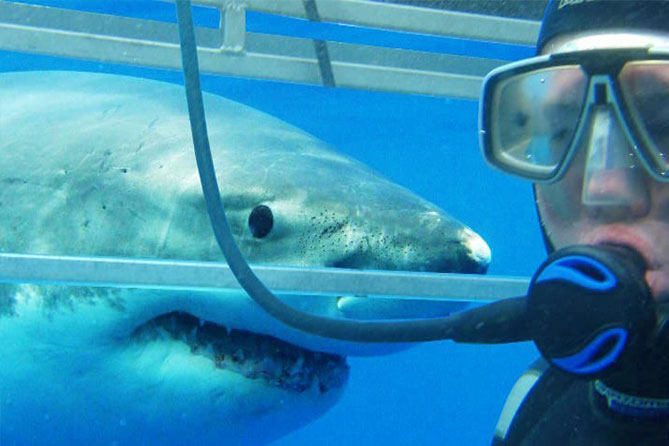 Shark Cage Diving
Shark cage diving is done from nearby Kleinbaai and this will get the blood pumping. This will normally cost in the region of about R1000 per day per person and normally lasts 4-6 hours. They will take you again on another trip if no sharks are spotted.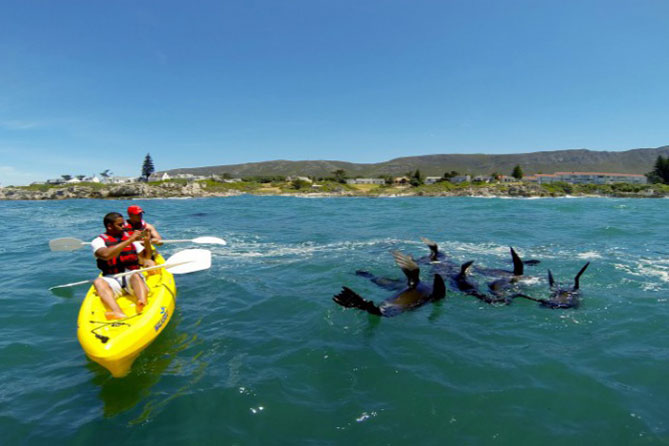 Kayaking
Kayaking is possible on the sea or lagoons and if you are lucky the dolphins will swim with you. In season you will almost definitely spot whales.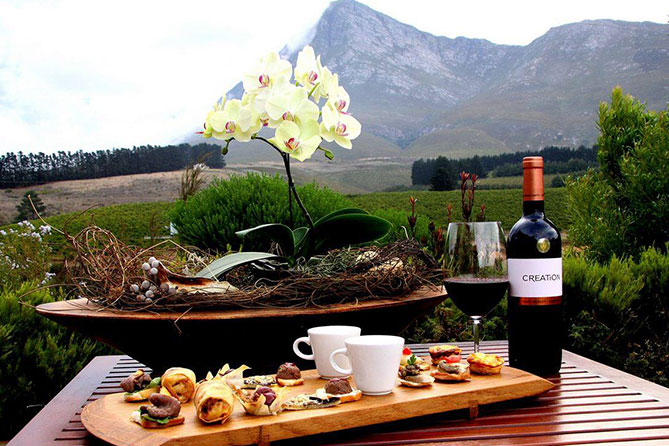 Wine
Wine estates surround Hermanus and produce very good wine. We only stock local wine and the standard is very high. Most of the estates have tasting rooms and some have restaurants as well.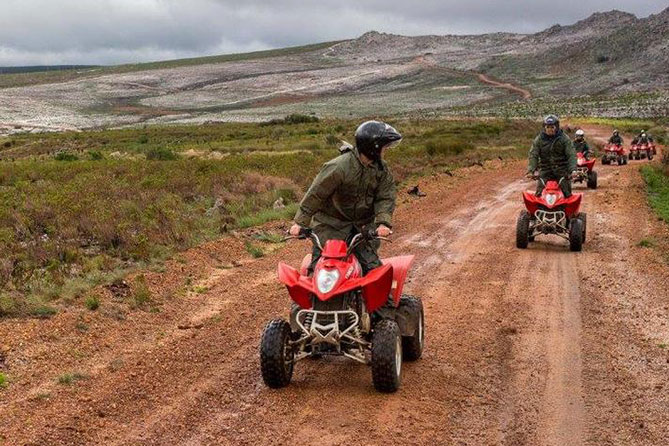 Quad Biking
This tour goes up through the Hamilton Russell vineyards and olive groves, and was just WOW! The views of Hermanus are stunning from Rotary Way. It was an experience I will never forget.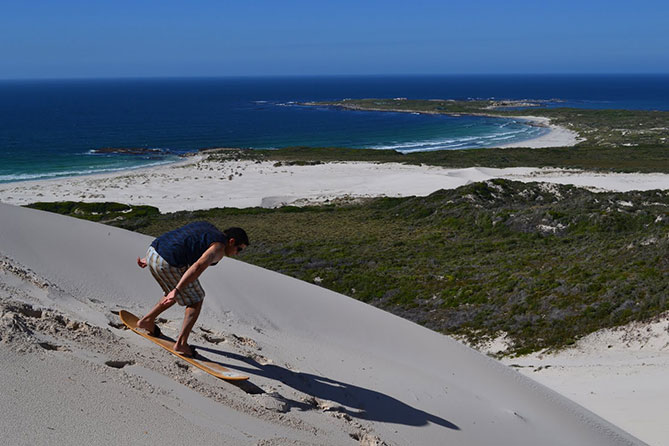 Paragliding
Paragliding is done from the hills on the outskirts of Hermanus but should ideally be prearranged. No experience is necessary for tandem paragliding.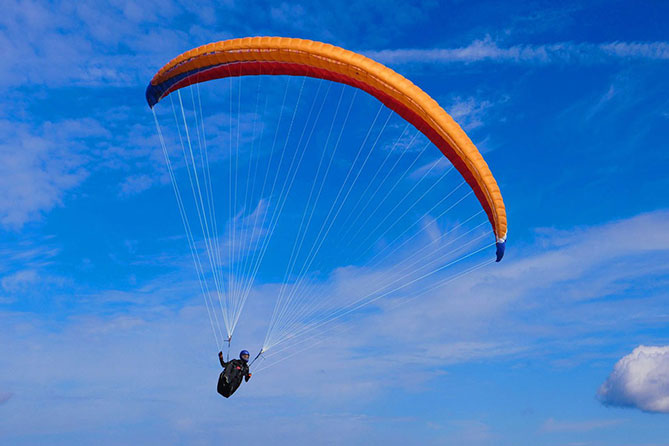 Sandboarding
Sun, lots of sand and wind in your hair are all part of a sand boarding experience. You can tackle the big dunes or the small dunes, for how long is up to you. The sand boarding will stop when you have had enough.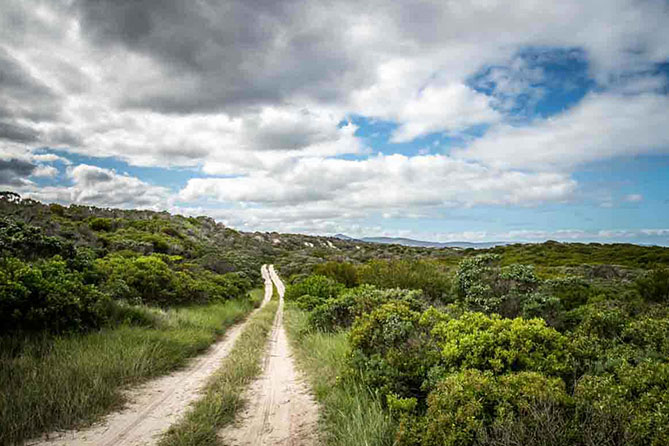 4 x 4
4X4 there are several opportunities to exercise your vehicle. Chat to us for more information and routes or opt for us to be your guides while you follow us in your 4×4.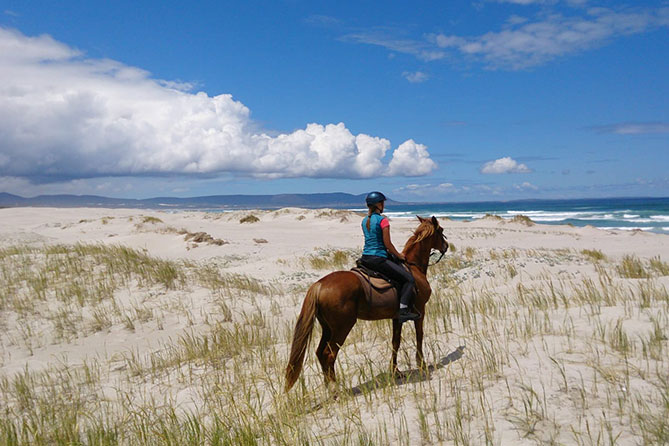 Horse Rides
Horse rides can be done at several venues the most popular is on the beach where you can spot whales jumping whilst riding on the dunes.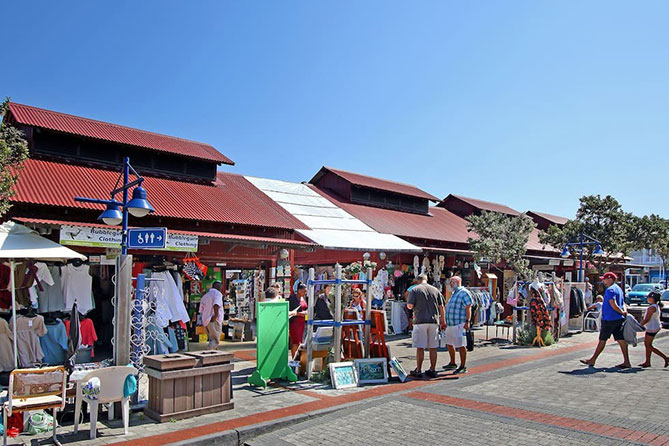 Craft Market
A craft market is usually open on the week ends in the village center offering crafts from the locals and is very interesting.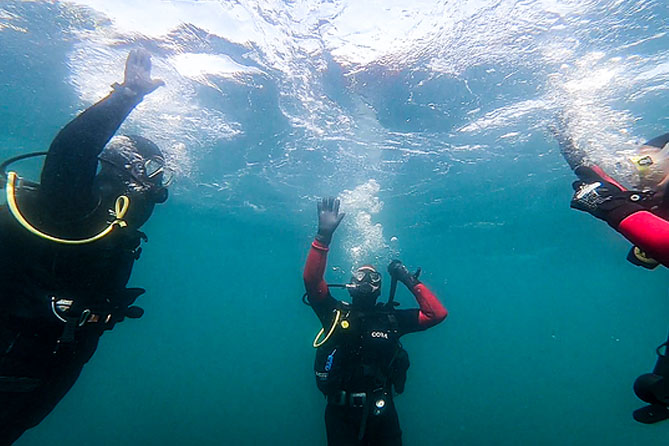 Diving
Diving is popular and there are several scuba dive clubs that will take you out and cater from the beginner to the seasoned. Training is also possible with highly experienced scuba dive instructors.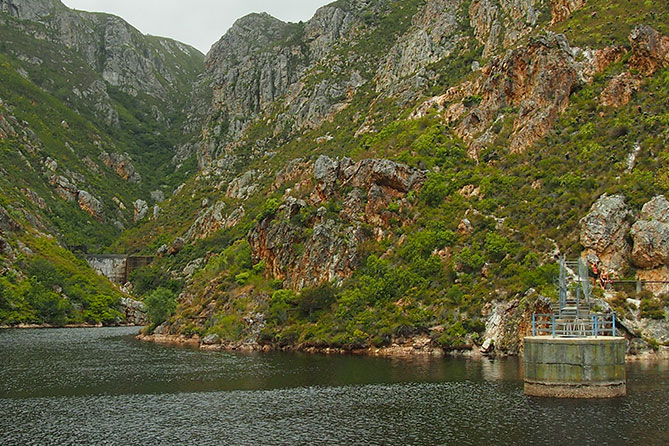 Hikes
Hikes can be undertaken in the mountains bordering Hermanus in the Fernkloof Nature reserve, along the beach or on the about 10 km's of cliff paths. A guide is available but must be prearranged.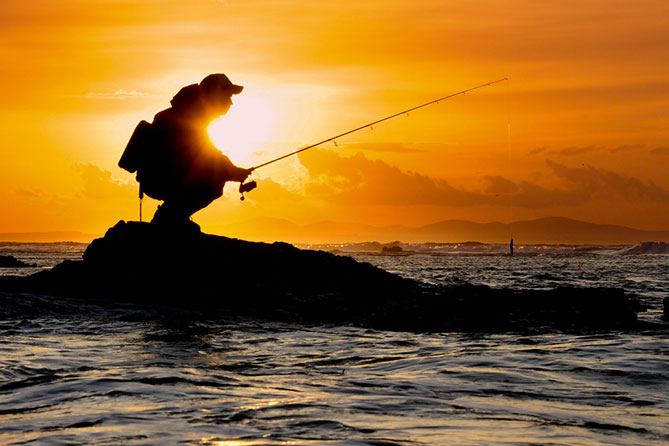 Fishing
Fishing is popular from Hermanus to Die Mond with long stretches of unspoilt and empty beaches. Numerous spots are easily accessible but others require a 4×4. Extremely popular fishing area with sizeable catches.
Birding
Birding is very popular around the area. The blue crane is found in numbers on farms close to Hermanus, Stanford and Caledon. The 2 lagoons support a huge number with my favorites i.e. flamingo's , pelican (sometimes) and fish eagle.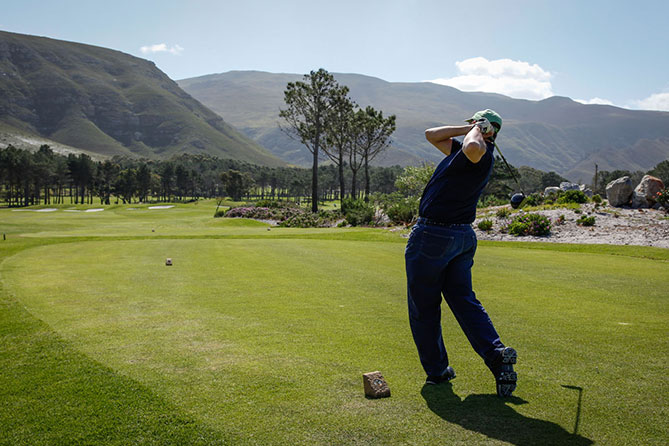 Golf
Golf is extremely popular and there are 4 nearby golf courses offering totally different experiences. Please refer our golf page for information on the Hermanus golf course and Arabella golf course.